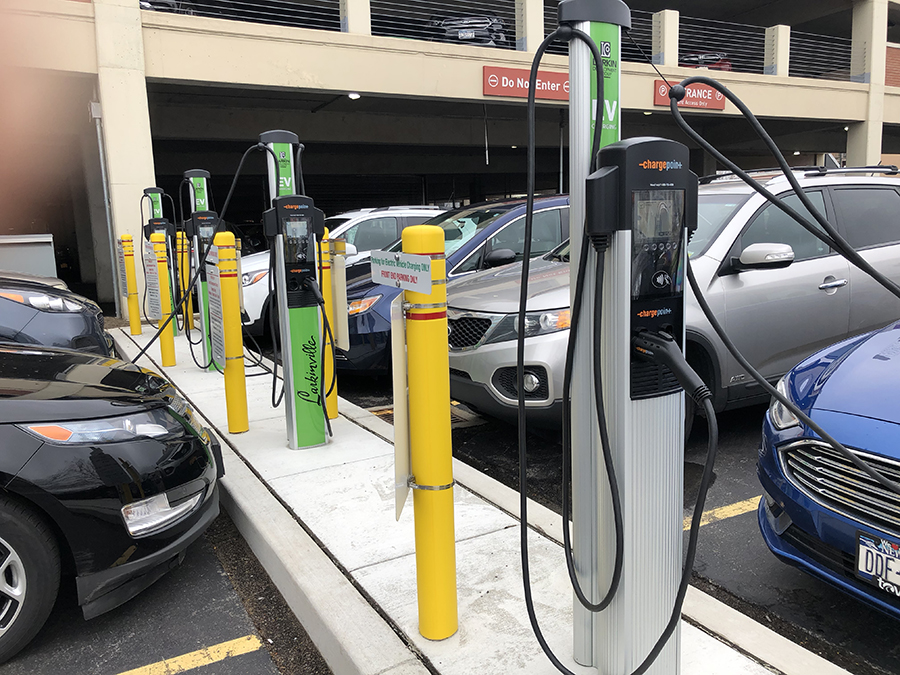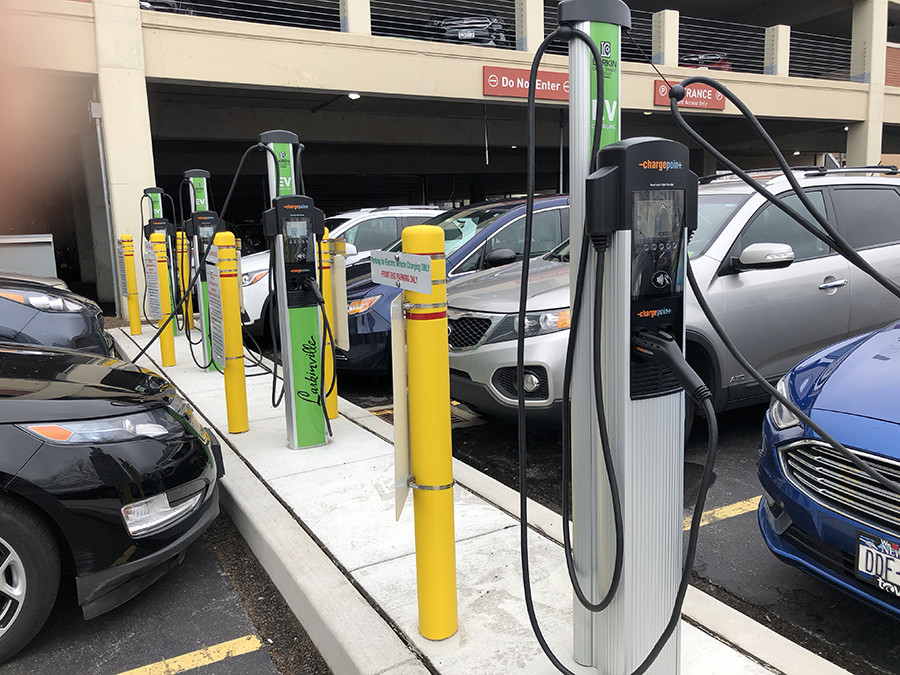 Larkin Development Group is pleased to offer EV charging in Larkinville. 10 charging stations are now operating in the parking area just east of the ramp off of Hydraulic Street. Parking and charging are reserved for use by LDG tenants weekdays, 6 am – 5 pm.  Charge is by kilowatt hour usage. Some of the spaces are open to LDG tenant parking regardless of whether or not you are charging a car. This program was made in part through a grant from National Grid. If you are interested in charging a vehicle during tenant hours, please stop in suite 100 to receive a tenant access code to use with your Chargepoint app.
In order to encourage more use of green energy, National Grid has partnered with the Green Energy Consumers Alliance to help you with the purchase of an electric car. Through this program, they have built up a network of local car dealerships offering you fixed purchase discounts and very favorable lease deals on a monthly basis.
Right now, there are great deals on the Chevrolet Bolt, Nissan LEAF, Chevrolet Volt, Honda Clarity, Toyota Prius Prime, Mitsubishi Outlander, and Ford Fusion Energi. The Drive Green with National Grid discounts are in addition to the New York State Drive Clean rebate (up to $2,000) and the federal tax credit (up to $7,500). The Drive Green with National Grid website has a wealth of information about the cars, incentives, charging, environmental impact, and more. Check it out at drivegreen.nationalgridus.com. To qualify for the program discounts, all you have to do is fill out this form.