Larkin District
The Larkin District has been undergoing a renaissance due to the redevelopment and revitalization of its buildings and streets. For generations the neighborhood has been home to businesses and residences.
Starting in 1827, "The Hydraulics", as it was known at the time, took off as the center for business and commerce in Buffalo. The growth of the district continued with the founding of the Larkin Soap Company in 1876.
In recent times, many of the warehouses and buildings have been redeveloped and repurposed into multi-use spaces for commercial office, residential, restaurants and light manufacturing.
Starting in 2002, the Larkin Development Group has been at the forefront of the revitalization of the district, more affectionately referred to as Larkinville.
Through the initiatives of Larkin Development in partnership with KeyBank, new streets, lights, signage and plantings have been implemented along Van Rensselaer and Seneca Streets. Additional projects have included the transformation of the Larkin U Building into commercial office space, The construction of Millrace Commons, a 70 unit mixed use residential and retail building Millrace Commons, the Schaefer Building into mixed-use office and residential space along with the Hydraulic Hearth restaurant and Larkin Square adding to the entertainment mix in Larkinville.
Today, Larkinville is thriving as a walkable neighborhood with residential, retail and professional office space.  The mix includes restaurants, breweries, distilleries public event spaces, green space, office buildings and apartment buildings.  Future opportunities include shovel-ready sites for new development along with historic buildings ready for redevelopment.
For more information on and to tour available space for lease, please contact Kayla Zemsky, kaylaz@larkindg.com, 716-346-8031
Amenities
We invite both tenants and the general public to enjoy the following dining and service options inside the first floor of the Larkin at Exchange Building as well as in the Larkinville neighborhood.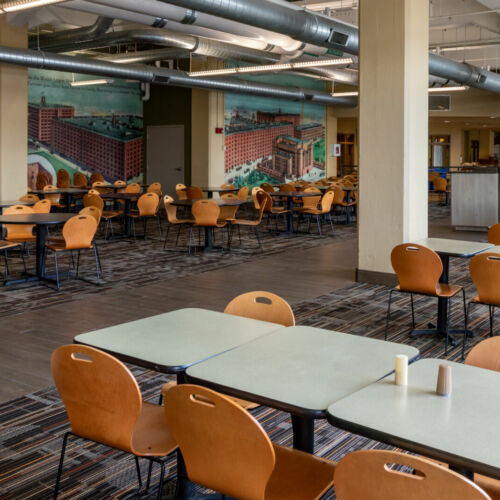 Chautauqua Cafe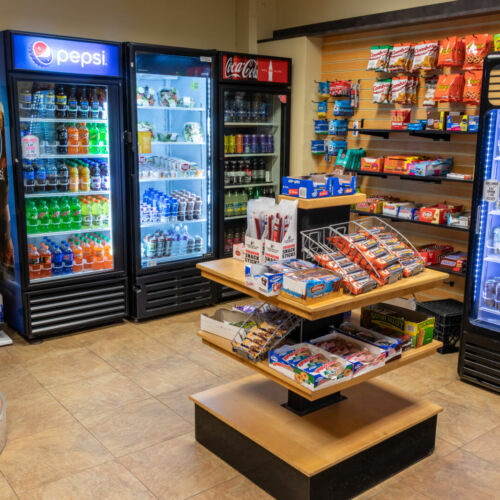 The Larkin Convenience Store
Located on the first floor of the Larkin at Exchange Building
Self-checkout available 24/7 to LDG Tenants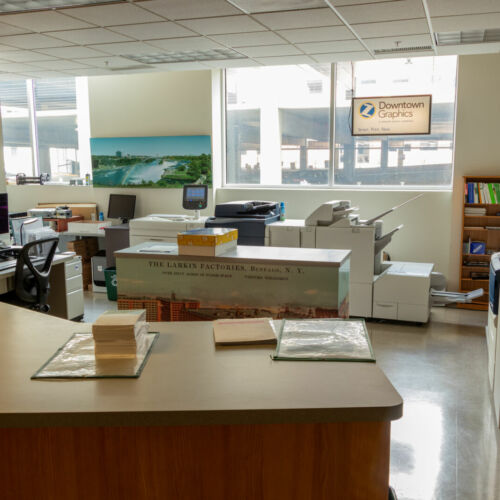 Downtown Graphics
Full service printing company. Located in the Larkin at Exchange Building
8:30am-5:00pm, Monday – Friday
716-852-8403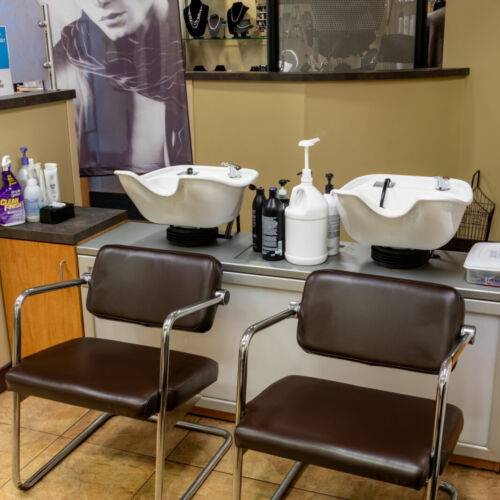 Larkin District Salon
Full service hair salon, call for apppointment:
(716) 852-1001
Located in the Larkin at Exchange Building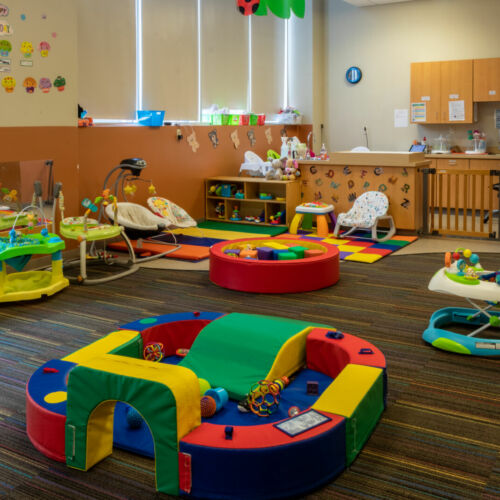 Sweet Home Childcare
Monday – Friday Operated by Valley Comm. Assoc.
(716) 819-2870
Located in the Larkin at Exchange Building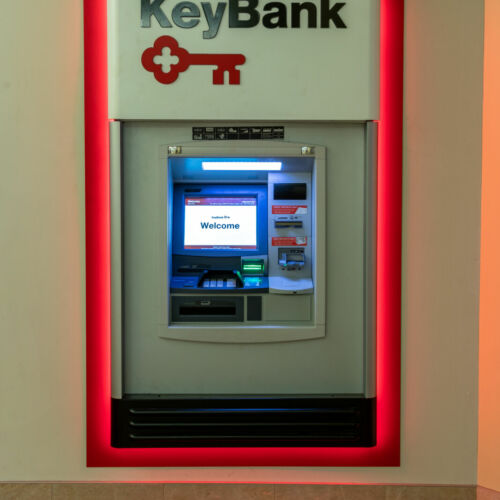 KeyBank
Full service KeyBank branch in the lobby of the Larkin at Exchange Building
M-F 9am – 4pm
24/7  ATM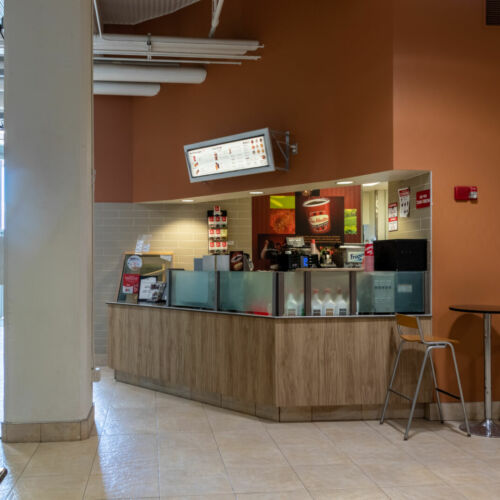 Tim Horton's Cafe Express
Located in the center lobby of the Larkin at Exchange Building
7 am – 2 pm, Monday – Friday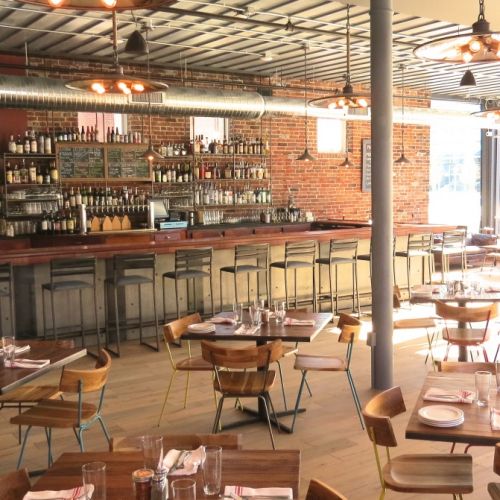 Hydraulic Hearth
716 Swan St. Buffalo
Kitchen open Tuesday – Saturday. 4:00pm – 10pm
716-248-2216
HydraulicHearth.com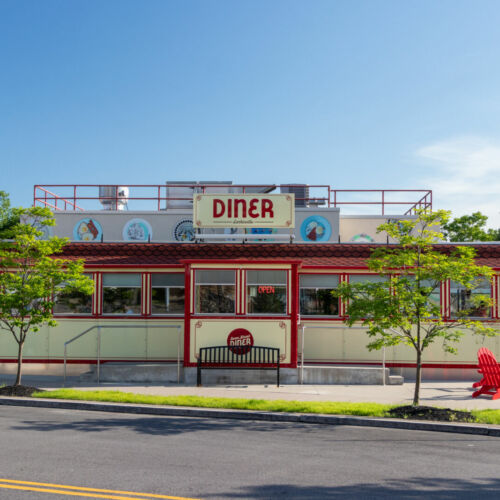 Swan Street Diner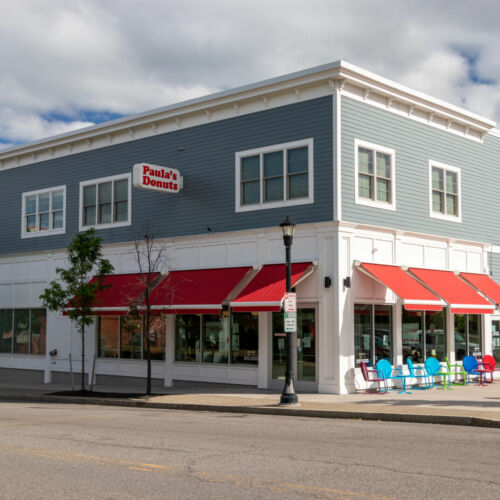 Paula's Donuts
Paula's Donuts, located at 872 Seneca Street offers house made donuts, sandwiches, smoothies, coffees, teas and more. Open Daily 7PM – 5 PM