SPACE AVAILABLE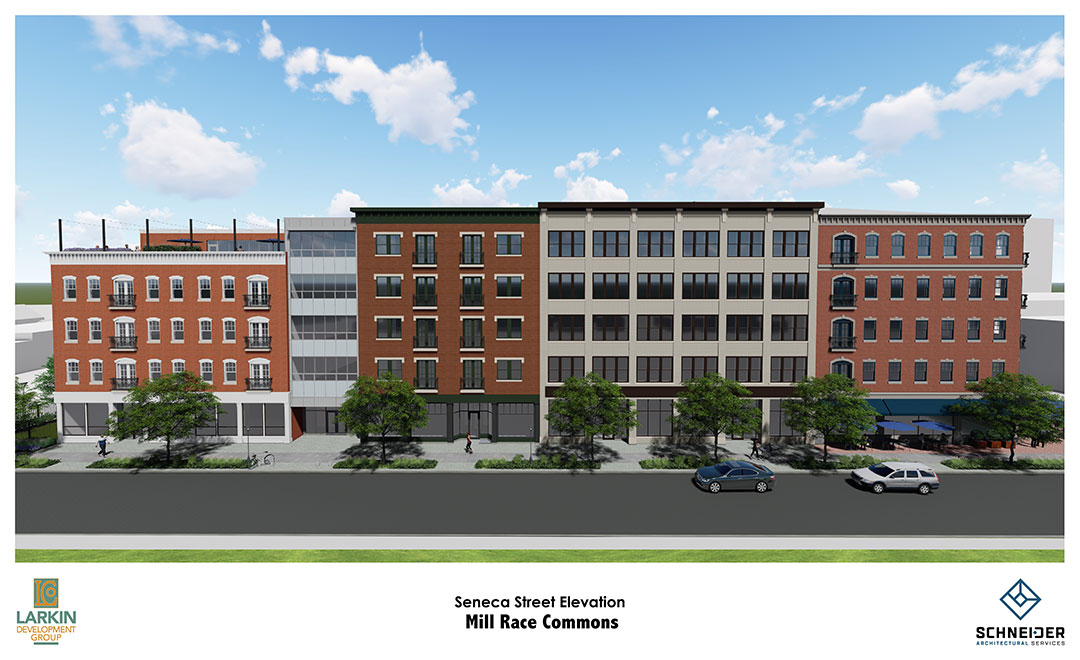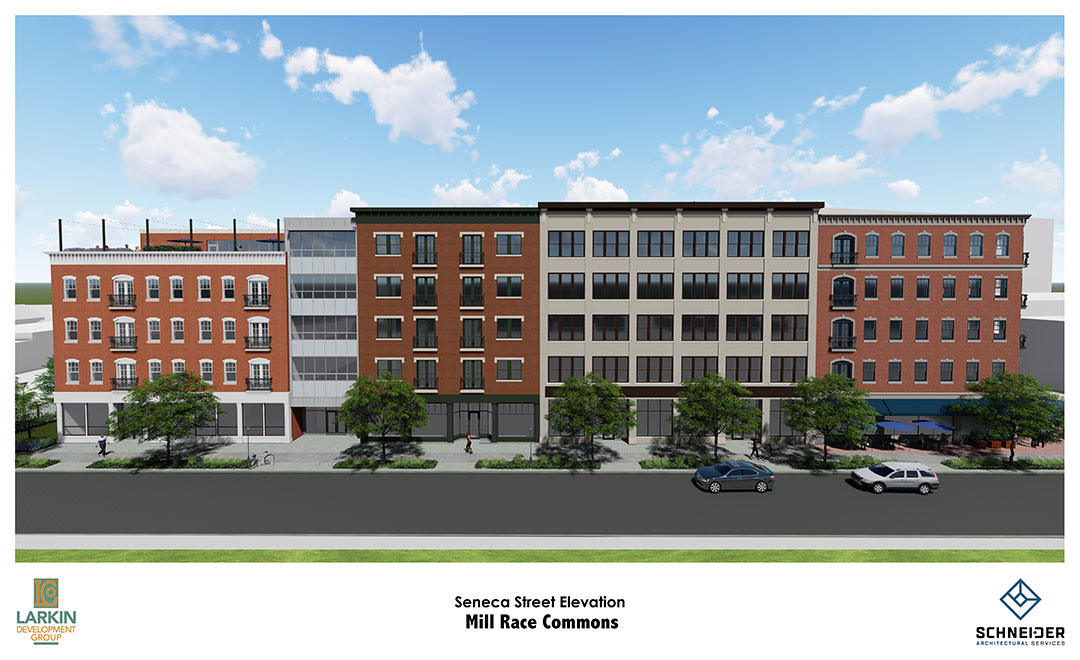 Larkin Development Group is in the process of developing an 85,000 sq. ft. mixed use building, Mill Race Commons, at 799 Seneca Street in the center of Larkinville. The site is conveniently located adjacent to Larkin Square and the Larkin at Exchange Building. The property borders Seneca, Hydraulic and Carroll Streets. Across Seneca Street, green space is being developed as a public park amenity for all to enjoy.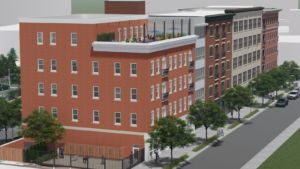 The ground floor of Seneca Street wing will have 13,000 sq.ft. of  retail. On the second through fifth floors will be 70 market rate rental apartments made up of studio, one and two bedroom units. Residential amenities will include onsite parking, an outdoor pool, fire pits, grill, roof deck, fitness center, dog park and indoor bike storage. All apartments include in unit washers and dryers and generous walk in closets.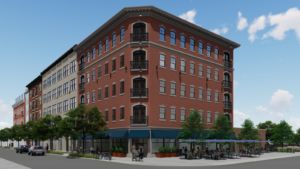 Retail store fronts extend along Seneca Street and Hydraulic Street. View shown looking east on Seneca Street.